Getting through the school day can be a real challenge for our special needs kids. Let's face it, some days can be pure hell.
Essential oils can help, but after you've applied them liberally in the morning you know that they will eventually wear off and your child will be left un-supported for the remainder of their time at school.
Some of us are lucky, and understanding teachers will re-apply oils (knowing it's for their benefit also), but some of us are on our own and have to come up with ingenious ways keep the essential oil support flowing all day long.
---
New here?  You might also be interested in reading our FREE guide:
USING ESSENTIAL OILS IN YOUR NEURODIVERSE HOME
Including the following chapters:
1: A Basic Introduction to Essential Oils
2: How Essential Oils Support Neurodivergent People
3: The Essential Oils to Use and Why
4: How to Purchase Essential Oils + What to Buy
---
My Dilemma
My son is very young and just starting his first year of school. He would not be able to use an inhaler, or reapply his oils (if I was game enough to send a roller bottle along to school with him).
A few drops on his shirt collar might work, but it too wears off in time and, as he's probably going to be the oddest kid in the class, do I want him to smell odd too?
The Solution!
So I came up with these terracotta and organza essential oil diffusers.
They're a handy, little essential oil DIY that is so easy and all you need is a quick trip to your local discount store (aka $2 shop) for a couple of supplies.
Once completed, you can pin your Terracotta and Organza Diffuser to the inside of your child's school bag (just below the zip), so the scent smacks them in the face every time they open their bag (think break times, or taking out/putting away a hat etc).
Alternatively, with the teacher's permission, it can sit in your child's desk tidy tray so they can smell it whenever they reach for their pencil case. Cool, huh?
How it works
Terracotta is a porous substance and will soak up any liquid it comes in contact with (in this case, essential oils). Organza is a thin, plain weave, sheer fabric that will allow the scent of the essential oils to diffuse into the area.
You can make your own terracotta 'charms' using air-drying clay, soak them in your favourite essential oils, pop them into a cute little organza bag and enjoy the scent for up to ten weeks.
Just like any diffuser, you will eventually need to replenish your oils to maintain the scent. Once the scent fades just re-soak your charms in more oil and they will be as good as new again.
Which essential oils should I use?
I gotta tell you though, it's the really strong essential oil blends (you know, the ones that really pong) that work best with these diffusers.
I tried doTERRA's InTune (Focus Blend) and could easily still smell it 10 weeks later. But when I tried doTERRA's Balance (Grounding Blend), it was barely a week before the scent faded. So here's the blends I recommend that will really have some staying power:
In Tune (Focus Blend)
Elevation (Joyful Blend)
Peace (Reassuring Blend)
Vetiver & Lavender
Wild Orange & Peppermint
That's not to say that you can't use the blends that work best for your child, you will just need to do some experimentation around how long the scent lasts before it needs replenishing.

---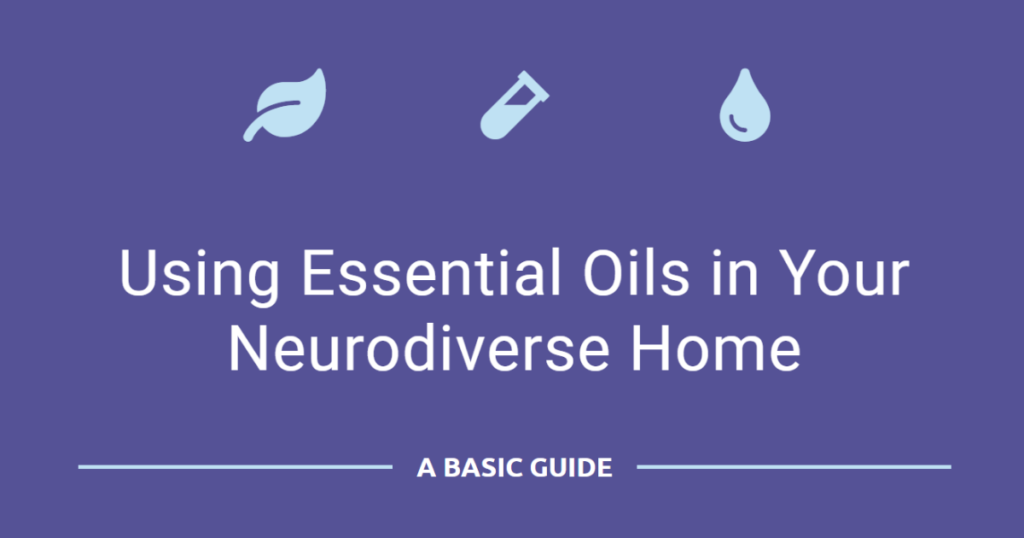 Want to get started using essential oils in your home? Read our FREE guide!
---
Making your charms
I've made my charms by rolling out my clay and using cookie cutters and old play-dough tools to cut out small shapes. I've then decorated the shapes by imprinting them with rubber stamps.
Alternatively you can swap the kid's play dough for the terracotta clay and have them make charms using their play-dough tools and equipment.
In a pinch, you can also use a simple plastic drinking straw to punch out tiny round discs of terracotta confetti. They may not be as pretty as making your own charms but they will work just the same.
Here's a pic of the charms and confetti I made:
Terracotta & Organza Essential Oil Diffusers
What you need
Air Drying Terracotta Clay
Small Organza Gift Bags (mine are 7.5cm x 10cm or 3″ x 4″)
¼ tsp essential oil
Rolling Pin
Cookie Cutters & Decorative Rubber Stamps
Method
Roll your clay out to about 3mm or 1/8" thick and cut out shapes using cookie cutters. Small shapes are preferable – no more than 2cm or ¾" in length or diameter. Decorate by imprinting your shapes with rubber stamps. Put your terracotta 'charms' aside to dry for at least a week.
To Use
Soak terracotta charms in 1/4tsp of essential oil in a covered bowl (not plastic) until all the essential oil has been absorbed. I know this is a lot of essential oil. The charms do need to be 'primed' initially. You should not need as much for subsequent replenishments.
Place charms in the organza bag and place in a school desk drawer, or pin inside a school bag. Scent should last a number of weeks (depending on strength of blend used). Add more essential oils as necessary.
---
Using Essential Oils in Your Neurodiverse Home >>> FREE GUIDE
Have you checked out our printable doTERRA essential oils blend index yet >>> FREE doTERRA Blend Index