Introducing doTERRA's Clearify Air Blend
Let's take a look at the latest doTERRA essential oil blend to be released here in Australia. DoTERRA released their Clearify Air Blend to the Australian market in July 2019 and it sold out within a month.
So, while we are waiting for it to come back in stock, let's take a look at how this essential oil blend can be useful to your special needs home.
DoTERRA Clearify Air Blend is a proprietary essential oil blend designed to provide an invigorating and refreshing aroma when diffused.
It is available in a 15ml bottle with dripolator for everyday aromatic use. Please note this blend is not suitable for topical or flavouring use.
DoTERRA have named Clearify their 'Air Blend' because it is specifically designed for aromatic use and enables you to draw the benefits of essential oils from the air around you.
In other countries around the world doTERRA Clearify is also referred to as Air-X or Air Repair. They are all the same blend of essential oils.
---
New here?  You might also be interested in reading our FREE guide:
USING ESSENTIAL OILS IN YOUR NEURODIVERSE HOME
Including the following chapters:
1: A Basic Introduction to Essential Oils
2: How Essential Oils Support Neurodivergent People
3: The Essential Oils to Use and Why
4: How to Purchase Essential Oils + What to Buy
---
What's in doTERRA's Clearify Air Blend
Litsea Essential Oil – Steam distilled from the fruit of the May Chang tree. Native to south-eastern Asia, Litsea essential oil has a fresh, stimulating aroma and is used in aromatherapy and meditation for balance and inspiration.
Tangerine Essential Oil – Cold pressed from the rind and peel of the Tangerine fruit. Tangerine essential oil helps you to feel energised and invigorated.
Grapefruit Essential Oil – Cold pressed from the peel of the Grapefruit. Grapefruit is known for its energising, invigorating and uplifting aroma.
Frankincense Essential Oil – Steam distilled from the resin of the Boswellia tree. When inhaled or diffused, Frankincense promotes feelings of peace, relaxation, satisfaction, and overall spiritual and emotional wellness.
Cardamom Essential Oil – Steam distilled form the seed of the Cardamom plant. Cardamom is commonly diffused for its warming and comforting feeling. Its distinct scent can be uplifting and nurturing to your emotions.
What kind of support should I expect from doTERRA's Clearify Air Blend?
We here at Support Essentials have tagged it with the following support categories for use in your special needs home:
Mood Management – Diffuse for a refreshing and uplifting aroma.
Staying Focussed – Diffuse while working or exercising for a stimulating aroma.


---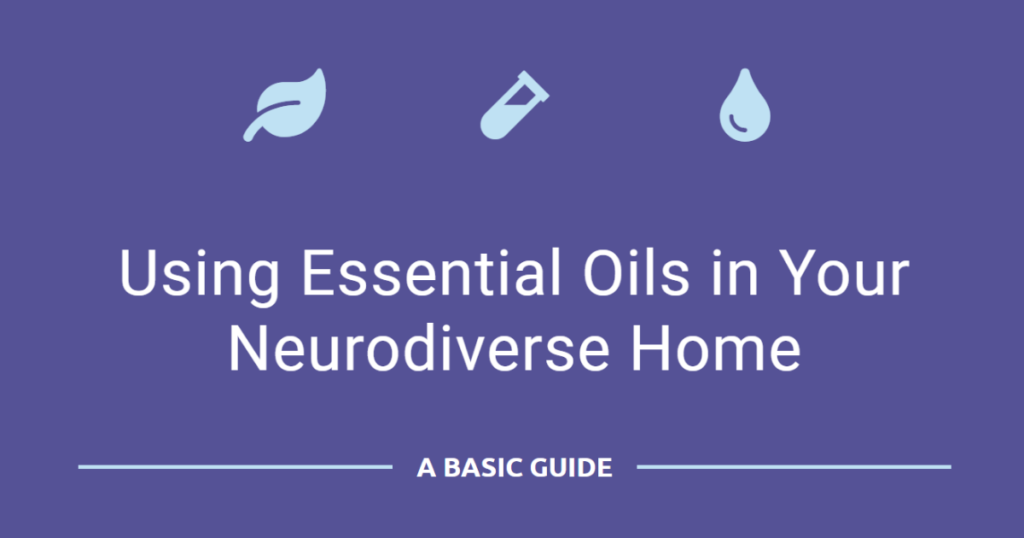 Want to get started using essential oils in your home? Read our FREE guide!
---
How do I use doTERRA's Clearify Air Blend?
DoTERRA's Clearify essential oil blend is designed to be used aromatically (inhaled through the nose). Here are some suggestions for how you can use the doTERRA Clearify Air Blend in your special needs home:
For and positive start to the day, try diffusing Clearify Air Blend for an uplifting aroma.
Diffuse Clearify Air Blend during an intense workout.
Diffuse 1-2 drops in a diffuser in your home or office during the day.
Diffuse with an essential oil diffuser or diffuser jewellery to help promote an uplifted feeling.
Diffuse for a refreshing scent when there is smoke in the air from bush fires or back-burning in your area.
Diffuse with a drop of Peppermint during homework and study time.
Use in conjunction with a DIY Wall-Mounted Essential Oil Diffuser.
doTERRA Clearify Diffuser Blends
Here is a collection of doTERRA Clearify diffuser blends for you to try.
doTERRA Clearify Info Graphic
Keep all of our information about doTERRA's Clearify™ Air Blend close with this handy info graphic. Save it for later by pinning it to Pinterest.
---
Have you checked out our printable doTERRA essential oils blend index yet >>> FREE doTERRA Blend Index
---
Using Essential Oils in Your Neurodiverse Home >>> FREE GUIDE